The vehicle you will learn to drive in is a brand new VW Polo SE 1.6 tdi Diesel (manual).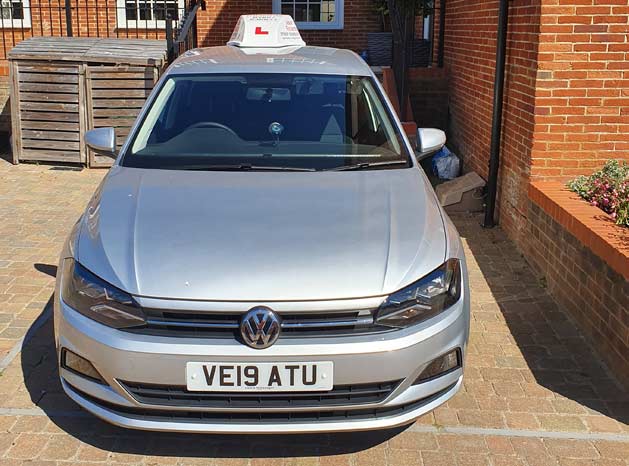 The car includes: ABS, Air Con, Air Bags, Dual Controls, City Steering Mode and much more.

Why did I choose this car?
It is a very reliable vehicle with excellent handling, making it easy for my students to drive.
All round visibility is good.

Why a diesel?
It is better on fuel and has a good mid range power band, good when needed.
It is less likely to stall helping students with their confidence.
Book Driving Lessons
Check availability or ask a question
Contact Me